Monthly subscription boxes are extremely popular these days, especially FabFitFun. But our readers are asking us: Is FabFitFun legit? We will review them and let you know in this article
Fab Fit Fun is a monthly subscription box for women. The boxes from Fabfitfun includes beauty products, household products, skincare items and fashion accessories.The idea of the box is to provide women with a wide variety of items at a discount price for being a VIP member. Every month is something different and they're often themed accordingly with the seasons. If you'd like spoilers of what is inside the boxes, and want a preview at the Fab Fit Fun Items click the link below.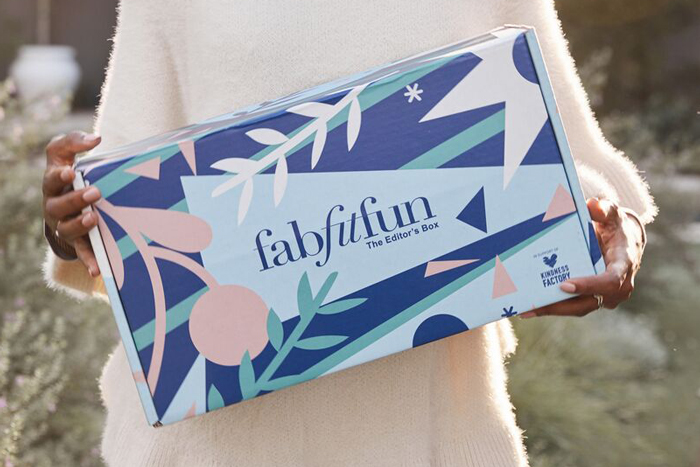 The Fab Fit Fun Winter 2018 box contents 
This is one of the more comment questions when people are trying to decide if they want to order a Fab Fit Fun box; are the contents inside worth the price? From our experience, the value of the products combined with the comfort of getting all these items delivered to your front door justifies the price. Is every item going to be your favorite thing? Probably not, but you'll enjoy the majority of what is inside the box.
( FabFitFun Spring 2019 Spoilers – here is a good article reviewing the FabFitFun Spring 2019 items )
A YouTuber Unboxing the Fab Fit Fun Spring 2019 box
Getting a free FabFitFun box is quite easy and they are more than happy to provide their customers with a sample box. In fact, the first box you order is free when you sign up. You can also save another $20 per year if decide to opt into a yearly subscription instead of a seasonal subscription. We personally have enjoyed the boxes, but you may want try the free FabFItFun box first before you commit to an entire year of them. We think the FabFitFun starter box is a great addition their business model and makes it easy for users to opt into their boxes.
 FabFitFun Box Summer 2019 preview
Everyone is looking forward to the Spring 2019 preview from FabFitFun but we are already thinking about their Summer 2019 preview. All of the items inside the Summer 2019 box from FabFitFun will be posted on our website, so please keep an eye on our blog so you don't miss it. We think the Fab Fit Fun Summer 2019 box will look like the image below.
Suspected FabFitFun Summer 2019 Preview
Yes, you can customize the box to an extent each season. You can choose some essential products that you will want included in the box along with some surprises. The diagram below explains how you can customize your Fab Fit Fun box.
Yes, we can say that Fab Fit Fun is legit, however we must offer a caveat. Not every box is going to be your favorite box, so the longer you subscribe the better they can tailor your box to what you like. As we stated above, you can get a free Fab Fit Fun box with your first order, so it is a low risk purchase if you are curious about the service. Please let us know if we missed any details or you want to add your own personal experience about opening a Fab Fit Fun box.